Collections
Main Content
COLLECTIONS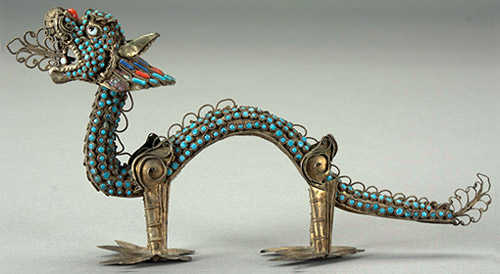 The Sharp Museum is the only encyclopedic museum in southern Illinois.
Programs provide SIUC's students, faculty and staff, and the people of southern Illinois with a rich and varied educational experience. As a general museum, the collections cover more than one interest area. The arts, sciences and humanities are represented within these collections.
ART
The Sharp Museum has over 4,000 objects in its fine and decorative arts collections. Emphasis is on 20th century works by regional, national and international artists.
Two-dimensional Collection - paintings, prints and drawings
Sculpture Collection - large and small scale sculpture in metal, ceramics and glass
Photography Collection - black/white and color photography works
Decorative Arts Collection - glass, porcelain, silver and furniture
Ethnic Arts Collection - regional historic and contemporary ethnic and folk arts
SCIENCES
The Sharp Museum has a science collection with over 26,000 geological specimens. This collection is dedicated to the late Adjunct Curator of Geology, Dr. George Fraunfelter, who developed the geology collection.
George Fraunfelter Geology Collection - includes museum-quality specimens in paleobotany, paleontology and geology
George Fraunfelter Library - a 1,500+ volume geology resource library
George Fraunfelter Gallery - an exhibition gallery devoted to the display of specimens representing geologic history
The medical sciences are represented through a collection of early 20th century medical and dental artifacts
HUMANITIES
The Sharp Museum's humanities collection has over 22,000 artifacts that reflect history, world cultures, and the archaeological past. The Museum is fortunate to house significant humanities collections such as the WPA models of furniture, housing and transportation constructed at the Museum during the Great Depression and the Melanesian collection of ceremonial masks, textiles, pottery, weapons, and tools.
Historic Collection - focuses on Southern Illinois regional and general American history
Anthropology Collection - includes material culture from Africa, Asia, Eastern Europe, Oceania, and the Americas
Archaeology Collection - contains artifacts from Southern Illinois, Mexico, and Central and South America